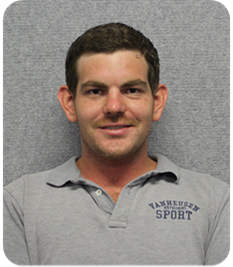 I have so much bubbling up on the inside of me that I am almost lost for words. Charis Bible College is simply amazing. I am truly blessed and very thankful to be led to this place to discover the truths of God's word that are daily changing my life and my whole perspective of myself, of the world around me, and what our Lord has purposed for my life and  just exactly who He has called me to be. I am so surprised at how far I have come in such a short time here already. The deep and unending love and grace that God has toward me, and all of us as His children, is building and lifting me up to heights that I never knew were even possible! My whole life leading up to coming to Charis as a first year student, I felt like a square peg in a round hole. I didn't know who I was, or where I belonged. I can honestly say that, that person doesn't exist anymore. I thank god for calling me to come to learn His amazing word here at Charis. Every day I wake excited and hungry to move forward in my knowledge and my relationship with my heavenly Father. God has been so gracious and merciful to me, I know without a doubt that he has brought me to Charis to reveal Himself to me through the incredibly inspiriting teaching that are directly from His word, and I had no idea that they would be so simple, yet so true and even more powerful than I can grasp. I'm not sure where I'd be if not for coming to know the Lord at Charis Bible College. This place is absolutely one of a kind. I am being enlivened every minute I am  here, and I am eager to see where the Lord is going to lead me next; as I press forward in faith to my destiny, my calling and my expected end. (Anthony, 2017)

'If the Son sets you free, you will be free indeed' – John 8:36
The freedom of the gospel has been an ongoing revelation since I began at Charis. The last few months at Charis Bible College I have found freedom in my life, knowing how loved I am by the Almighty God & the price he paid for my life to be restored to Him.
This freedom has helped me hear God more clearly and regularly as I have learnt how to communicate with Him, particularly seeing God's protection over every area of my life, helping me find rest in God. (Lauren, 2017)
My husband and I moved from Melbourne to Gold Coast to attend Charis Bible College. The entire journey has been full of God's faithfulness and favour – from the sale of our Melbourne home at the right time at the right price, to God leading us to a great accommodation in Gold Coast, and so much more. Truly He has opened a door for us that no man could shut.
Learning the Word of God on a regular basis has helped me to grow so much in understanding & embracing my identity in Christ Jesus. This is affecting my marriage life and taking it to a whole new level of unity centred on the Person of Jesus Christ, no longer on either myself or my husband. I also gained a deeper understanding of Kingdom finance and how to be a better steward of God's finance. Growing in my understanding of who I am in Christ Jesus is also empowering me to access & appropriate God's finished work through Jesus Christ, divine healing and the health of Christ Himself, and to keep walking in it without settling for second best. The Word of God as Jesus said is spirit and they are life (John 6:63). To learn more about God and to know Him, and the One whom He has sent, truly is eternal life (John 17:3). Charis Bible College has enabled me to grow in my life in Christ, praise Him. (Vi Vian, 2017)
My wife Vivian and I sold our place in Victoria and moved to the Gold Coast, as we both felt led of the Lord to come and attend Charis Bible College.
We came with no jobs here, no car and no accommodation, except for a hire car for one week, and short-term accommodation. Within the first week, the Lord provided us with rented accommodation and a car – but that's not all he provided…
He provided us with a loving family here at CBC, as well as a wonderful church to attend.
We feel very, very blessed to be  here, sitting under the Word of God for four hours a day, five days a week, gaining revelatory knowledge and wisdom from anointed and passionate teachers. Through these instructors, I now have a better understanding of not only who I am in Christ, but who He is in me!
Thanks to the wonderful family at Charis Bible College, Gold Coast and Andrew Wommack Ministries Australia who have made us feel so welcome, and provided a wonderful environment for learning. But thanks and praise to our Lord Jesus, for making the way to come here so smooth and blessed. Hallelujah! (David, 2017)
I started my 1st year at Charis Bible College in 2016 excited to see what God was going to do in "ME". I kept getting told 'read the word it will renew your mind'. Well, what an understatement. It transforms you into a whole new person. The more my incorrect thinking was torn away, the more understanding and revelation of who God really was became exposed to me. His identity of pure love started to rise up inside of me. The deception and lies of the enemy were now getting exposed by the truth of His word. Knowing Jesus lived inside of me through salvation now became real and not just head knowledge. My identity was now starting to align with the image of Christ; this is life changing. I started to see that life wasn't about me but loving others like Jesus did, and that meant not our earthly way of loving.
We live lives so restricted through unrenewed minds. The purpose God has for each and every one of us is more than you could ever imagine. Understanding my identity in Christ has allowed me through this knowledge, love and grace to bury my father last year, bring many people to the Lord, healed [the] sick, encourage, comfort pastor now equipped me to run classes DE to share his word in group sessions. God wants nothing more than to see us prosper in all areas of our lives because he is faithful; he is love. Having a relationship with my Father is the best decision I made for my family, friends and ME. (Tracey, 2017)
As a young Christian I always knew there was more to the Christian life than simply attending church. But in what capacity, I didn't really know.
I thoroughly enjoyed reading Christian material, watching sermons, listening to teachings and going to church. And although it was great education and uplifting, I always knew there was something missing but I just couldn't quite put my finger on it.
I noticed that there were great men and women of God that were truly blessed and anointed to preach the Word, even on a global scale. Some were healers, others prophets; but I didn't know what to do or how to get there. I knew that it was possible to be a great man of God, and that God had a plan and a purpose for all of us including myself. Although I didn't have a clear vision of what that might be, I know that I wanted more out of my Christian life.
One day at church a friend recommended Andrew Wommack's teachings and I was an eager young Christian, hungry for more and wanting to grow. I gave it a shot.
Wow! I was stunned and amazed at the type of teaching I was hearing from Him. It was like nothing I had ever heard before. I knew that Andrew was truly anointed to teach the word of God. It was profound, deep; saturated in the Word of God and full of revelation and practical application. I soon began to devour his teachings on a daily basis and I could feel a transformation happening within me. So much that I had just known was wrong about the previous religious teaching I had received in my earlier years was being confirmed. More and more truth was renewing my mind and freeing me from the religious and legalistic doctrine I had been taught all my life. Suddenly I knew that what I had believed within me was within reach, that God had more for us and wanted us to serve him wholeheartedly, living a blessed and abundant life and being a blessing to others. I was committed to listening to all of Andrew's teachings and learning as much as I could, growing and renewing my mind; and although I had done this for a few years I felt it wasn't enough.
In the meantime I grew increasingly unsatisfied with life, or rather the worldly pattern of life. Going to work every day, being stuck in traffic, constantly stressed, depressed and struggling as the days went on…endlessly. I began to ask myself 'is this it?' Everyone expects you to do as they do, buy a house, get into debt, go to work and basically live life like a slave. But I was constantly reminded of the verse in Romans 12:2 "do not be conformed to the pattern of the world but be transformed by the renewing of your mind"(or changing the way you think).
As much as I was enjoying the teachings and I was growing spiritually, I knew that I had to count in some way but wasn't sure how. Then one day I listened to Andrew's teaching on Discipleship Evangelism, and how Jesus said go out and make disciples, not converts. The church today makes converts but lacks discipleship. This was the answer I was looking for. But more than that it had awakened something that I knew deep within myself was true, and necessary. It wasn't before long that God had confirmed it and told me that Charis Bible College was the way to be discipled. I was excited, more than ever. I knew that God was hearing my heart and was leading me to bigger, better things. I just had to be equipped. So here I am. A disciple of Christ here to get equipped, built up and empowered to go out and be God's hands and feet; going out to the ends of the earth to be a light impacting cities, nations, communities and individuals for the kingdom of God. (Gabriel, 2017)